Argo 6x6 and 8x8 ATV brochures and advertisements from ODG Ontario Drive and Gear
(Click on thumbnails to view larger image)
Here is an older ODG Argo brochure for their 6x6 and 8x8 models.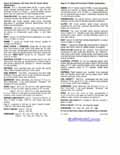 Another cool brochure from Argo about their 6x6 and 8x8 models with some colorful photos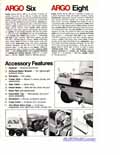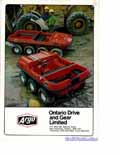 Here is a brochure on "the brother to Argo's ATV" the Super Sport Six - sportier, tougher, and faster!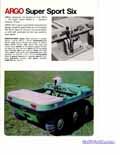 Ontario Drive and Gear ventured into the snowmobile market while they were making ATVs. Here is one of their snowmobile brochures: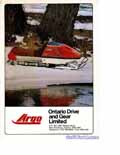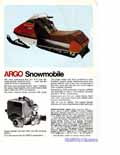 The Incredible Amphibious Rover Machine!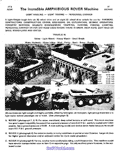 A dealer information sheet to become a dealer with specific territory.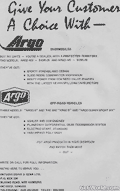 This brochure shows the three wheeler manufactured by Ontario Drive and Gear called the Argo Taurus. This bike had a 16HP four stroke with plenty of power and speed.