Here are some brochures and advertisements from Attex for several of their models:
(click on the thumbnails for larger images)
The Attex Bigfoot:


The Attex Chief 400: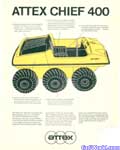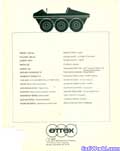 The Attex Crazy Colt brochure from 1972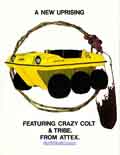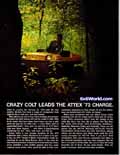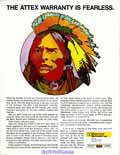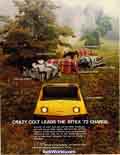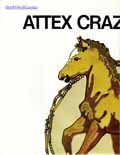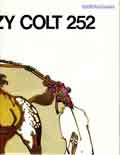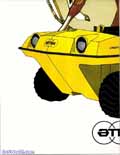 The Attex 208 TT (Terrain Tamer)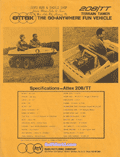 The Attex st/300/d brochure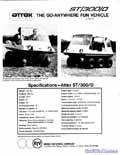 The Attex Superchief 500 brochure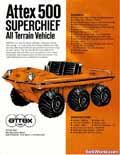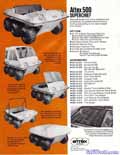 Attex Brochure for the 500, 750, and 1000 series


Attex 225/Hustler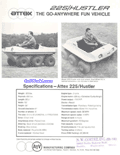 Here's another colorful Attex atv brochure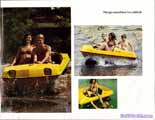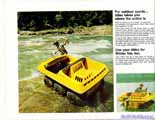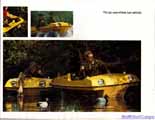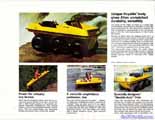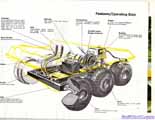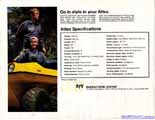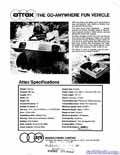 Here is an Attex ATV Newsletter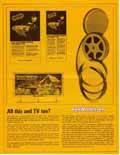 Attex Tracks and Snow Plow
Here are two price sheets for the 1971 and 1972 years for all Attex models including the crazy colt, yellow bear, frontiersman, brave buck, warrior wolf, and the chief!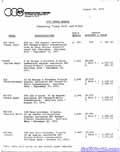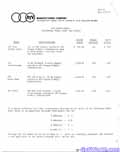 Here is a spec sheet for the 1972 Attex Models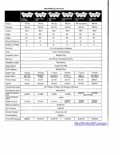 Attex Vehicle Identification List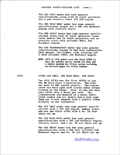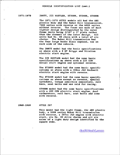 A price sheet for 1980 model year Attex and accessories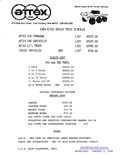 Attex also made other items to support the AATV business including this Attex wood stove: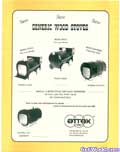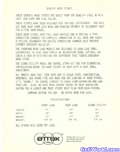 Attex Camper-Trailer Pop-up Camper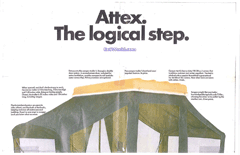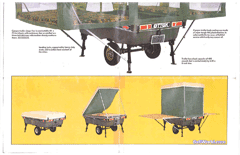 Attex's Dirt Bike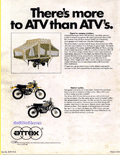 Attex Win Su - The winsu is a three wheeler, snowmobile, and jet ski all in one. You could change from one to the other in under 30 minutes!


Here's a cool Electric Attex article from the November 1970 edition of Popular Science Magazine.


Neat article about Attex and the Baja race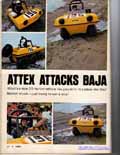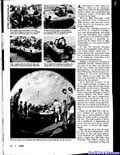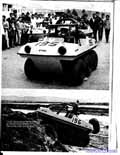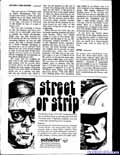 This page details the specifications for three different Attex models, the 208/TT, the model 225, and the ST/300/D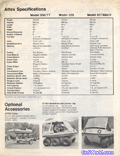 These are two very cool bulletins from Attex explaining why they had to stop using the T20 transmission and how / why they developed the GT1 and GT2 Attex transmissions. This is a great piece of ATV history from the early 1980's.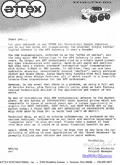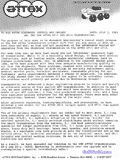 A fold-out brochure detailing the available Attex models including six wheelers, dirt bikes and even the Attex camper. The brochure also details the three option lineups that you could chose from for your six wheeler: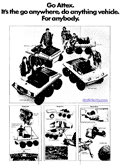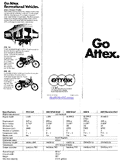 Attex MERV I Prototype and Trailer - Here are two full size 30"x70" drawings from 1972 of the Attex MERV-I Prototype and accompanying trailer. This was a cool six wheeler design from Attex with 26" tires. It included on-board oxygen supplies for rescue missions. The full drawings are first, followed by individual images of each detail at a higher resolution so you can see everything on the drawings: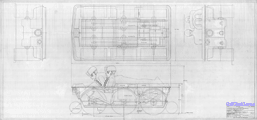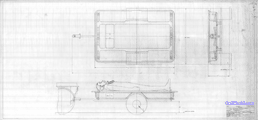 There are also several Attex Manuals available in the Manual section of the site here:
Attex Amphibious ATV Manuals