Here are some brochures, advertisements, etc. for the Terra Tiger amphibious ATV sold through Allis Chalmers. "Unleash your Terra Tiger":
(click on the thumbnails for larger images)
Allis Chalmers Terra Tiger six wheeler: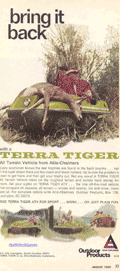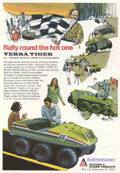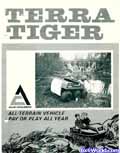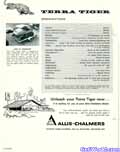 Terra Tiger 6x6 ATV postcard (can you have more fun than this

):

Front and back of another Terra Tiger advertisement: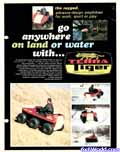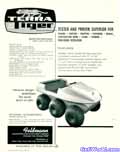 Here is a price sheet for the Tiger: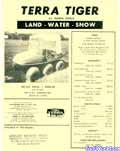 Name your game, Terra Tiger plays it: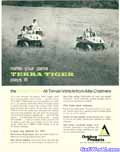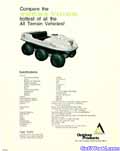 A new off-the-road vehicle with amazing versatility for pay or play the year around: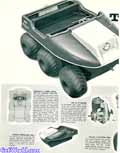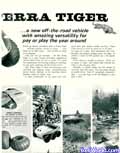 An article from the August 1968 edition of Mechanix Illustrated featuring the Terra Tiger. The article is missing a page but it is still a cool piece of literature.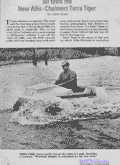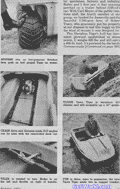 Terra Tiger advertisements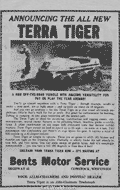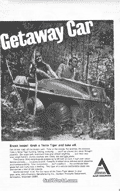 There are some Terra Tiger manuals in the manual section of the site here:
Terra Tiger Owner and Service Manual