Here is an article titled "How the ATV tire is made". It outlines some of Firestone Tire and Rubber Company's processes for manufacturing ATV balloon tires.
(click thumbnails to enlarge)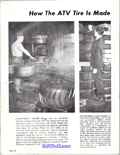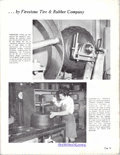 This article details the first balloon tires manufactured in 1963 by BFG for the Jiger. It features an Amphicat wearing BFG tires.